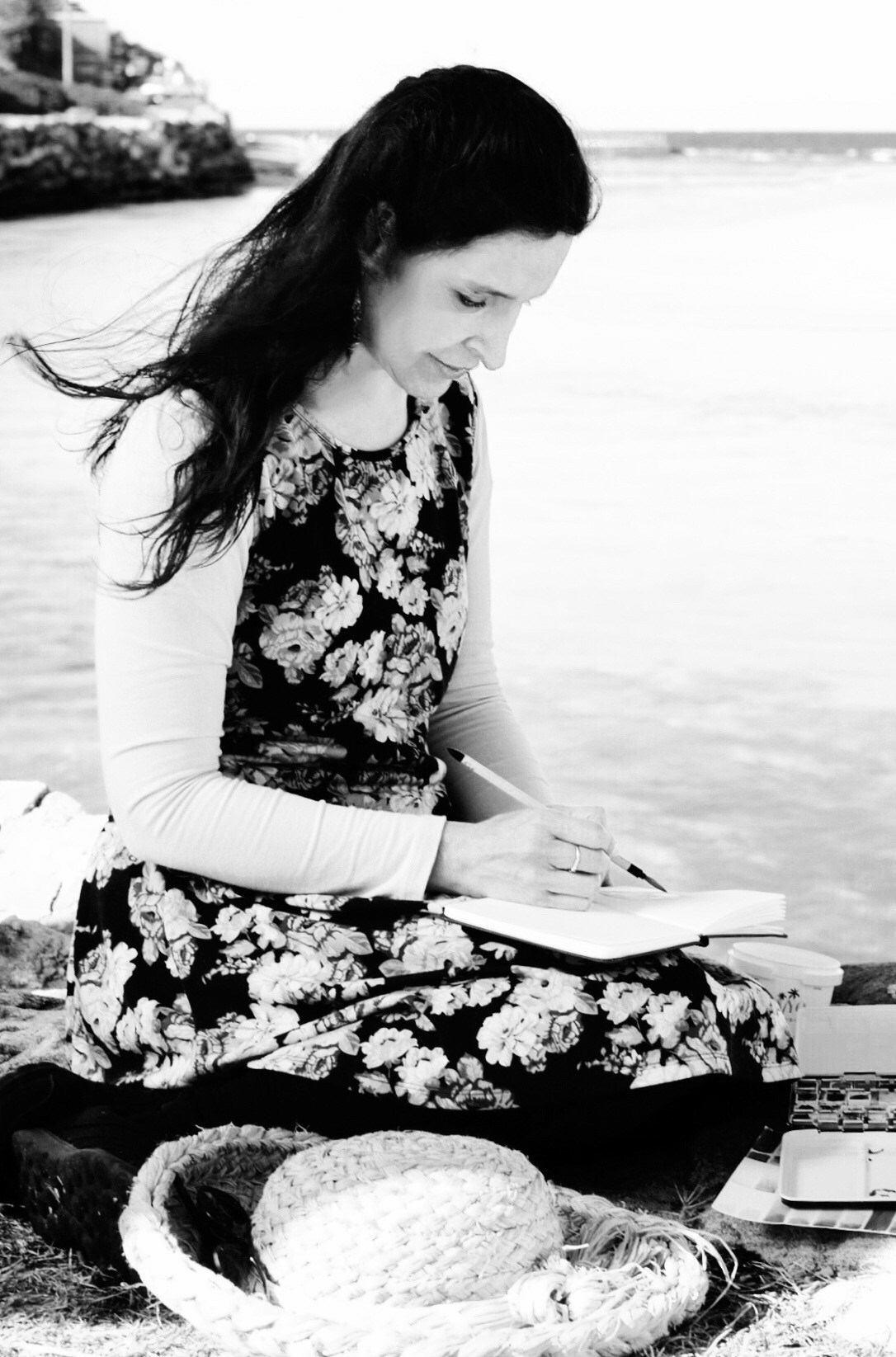 Bernadette is an artist and photographer and the owner of Breeze Pics. Creating, exhibiting and teaching art and photography has been her life and passion for the past twenty-five years. 
Her original artwork and limited edition photography prints are in homes and businesses in Australia, UK, Europe, USA and Africa.
She is a writer for several print and online publications including Thrive Global and is a regular contributor to Arts Zine magazine. She has been teaching art and photography since 1995 to people of all ages and abilities including tertiary college, large conference gatherings, community college, studio workshops and individual mentoring.
Her watercolour paintings, photography, collages, etchings and installations have been exhibited in countless galleries and exhibitions since the early 1990s. During the seven years she lived in the Hunter Valley, Australia, she owned Shiloh Art Studio where she held regular classes, workshops, artist talks and group exhibitions.
She has developed the Sanctuary Solution to help people who are overloaded by the stresses of the 21st Century have a daily escape in their own home or workplace with beautiful artwork.