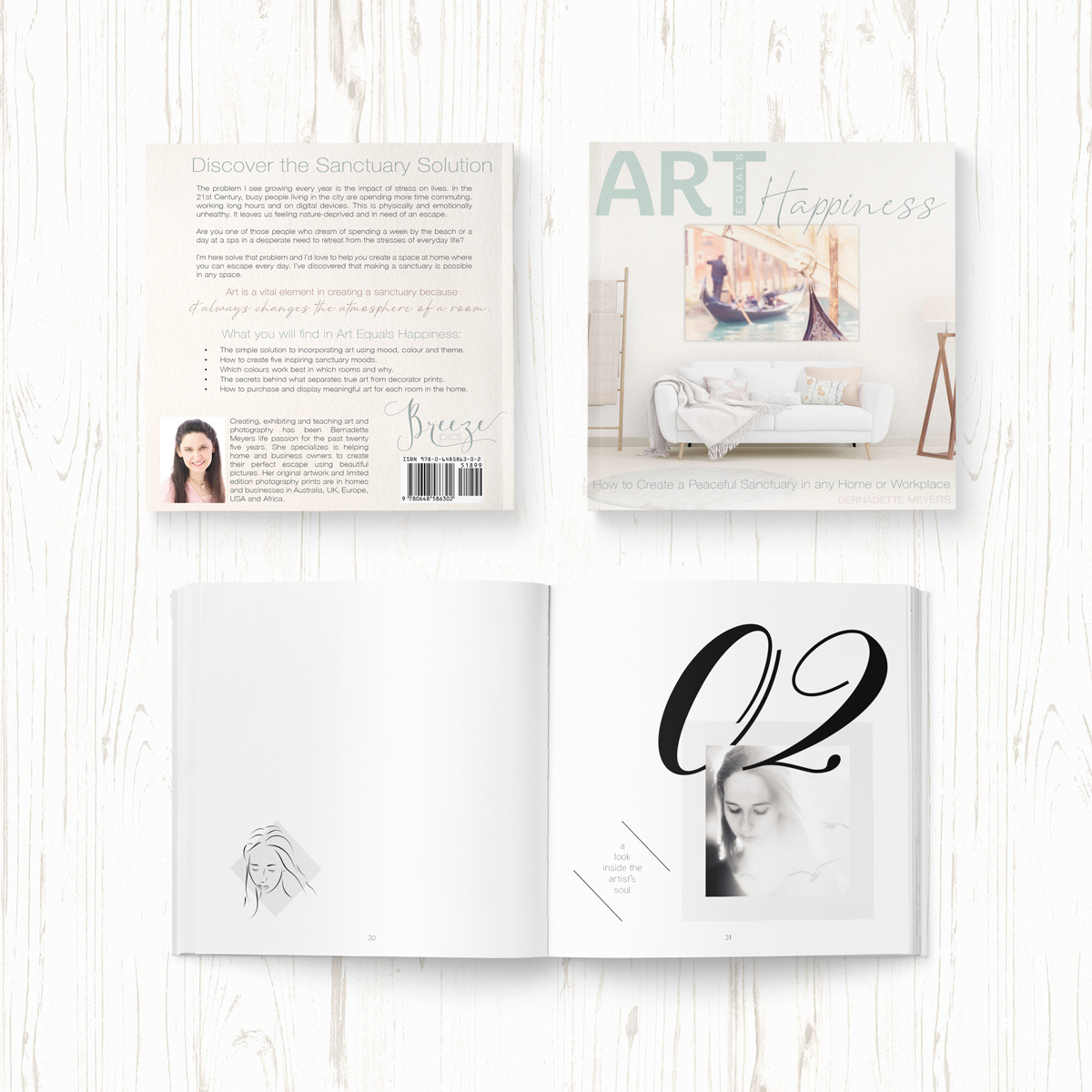 Discover the Sanctuary Solution
The problem I see growing every year is the impact of stress on lives. In the 21st Century, busy people living in the city are spending more time commuting, working long hours and on digital devices. This is physically and emotionally unhealthy. It leaves us feeling nature-deprived and in need of an escape.
Are you one of those people who dream of spending a week by the beach or a day at a spa in a desperate need to retreat from the stresses of everyday life?
I'm here solve that problem and I'd love to help you create a space at home where you can escape every day. I've discovered that making a sanctuary is possible in any space.
Art is a vital element in creating a sanctuary because
it always changes the atmosphere of a room.
What you will find in Art Equals Happiness:
The simple solution to incorporating art using mood, colour and theme.
How to create five inspiring sanctuary moods.
Which colours work best in which rooms and why.
The secrets behind what separates true art from decorator prints.
How to purchase and display meaningful art for each room in the home.